Dates: 4 – 18 May 2020
Forum coordinator: Dr. Snježana Zrnčić, HVI, Croatia.
Discussion moderators:
Dr. Nadia Chérif, INSTM, Tunisia
Dr. Alain le Breton, VET' EAU, France
Transboundary aquatic animal diseases are highly contagious, and the transmissible agents are potential for very rapid spread irrespective of national borders causing serious socio-economic and possible health consequences. The great value of aquaculture to contribute to food and nutrition security and poverty alleviation has been hampered by significant biosecurity and animal disease challenges. Addressing biosecurity challenges in aquaculture requires a holistic approach that takes into consideration all essential components (technical, communication, infrastructure, operations, etc.) of an aquaculture biosecurity program. All of these program components cannot stand-alone, they are interrelated and interconnected. Subsequently, health maintenance in aquaculture is now considered to be one of the most important aspects of aquaculture development and management.
The routes of contamination of a site, in and out, are multiple and need to be assessed and controlled. Movement of aquatic animals at all stages of development (broodstock, seed stock, eggs and animal products for spawners feeding) represents a significant risk and are frequently reported in case of disease introduction. Other possible sources of cross-contamination include wildlife (birds, pets, scavengers), persons and transport vehicles moving between sites. In land-based facilities, inlet water represents a critical and risky point depending on the farming system, water filtration and applied water treatment. In sea-based operations, this risk is almost impossible to control and in zones with concentrated aquaculture facilities, it represents the main possible hazard.
Dry feed, especially extruded ones do not represent a biotic risk due to their processing. However, if not well stored, they may degrade and generate some health issues. Besides, it is important to notice that a production site may spread diseases by its effluents. Mortalities, sewage waters, processing wastes and effluents from cleaning operations are potential vectors of pathogens and need to be properly controlled.
Biosecurity audits are required to identify all the potential sanitary risks existing on a production site and their related hazards. While these risks are identified and prioritized, adequate procedures will be implemented to control and prevent them. Applied procedures need to be written down, compiled in a Biosecurity Plan and explained to the farm staff who must be involved in the biosecurity process at all levels (managers, technicians, all employees). Training sessions for the personnel are required, especially regarding good health management practices. An appropriate biosecurity management plan will help to access and prioritize all the risk and hazard relevant to the farm. Implementation and maintenance of good biosecurity practices will lead to prevention and reduction of associated risks. A biosecurity plan will include a contingency plan as well as in case of health issue, diagnostic and treatments procedures.
Surveillance and monitoring programs are essential for the detection and the rapid emergency response to significant disease outbreaks and set up the basis for early warning of exotic incursions or newly emerging diseases. Surveillance also provides the building blocks of information necessary to have an accurate overview of the distribution and occurrence of diseases relevant to biosecurity and international movement of aquatic animals and their products. Surveillance can be passive (reactive and general) or active (proactive and targeted). In both cases, there must be adequate reporting mechanisms so that suspected cases of the serious disease are quickly brought to the attention of the Competent Authority.
To know more about Biosecurity in Mediterranean Marine Fish Farming, you can read on our blog a mini-review prepared by Nadia Chérif and Alain Le Breton: http://www.medaid-h2020.eu/index.php/2020/04/28/biosecurity-mediterranean-marine-aquaculture
To know about previous topics discussed in MedAID Health Forum, you can read the following mini-reviews:
• Tenacibaculosis in marine fish: http://www.medaid-h2020.eu/index.php/2019/02/05/tenacibaculosis/
• Prophylactic measures against Viral Encephalopathy and Retinopathy (VER) and vaccine development: http://www.medaid-h2020.eu/index.php/2018/09/07/prophylactic-measures-against-viral-encephalopathy-and-retinopathy-ver-and-vaccine-development/
• Viral Encephalopathy and retinopathy: http://www.medaid-h2020.eu/index.php/2018/09/06/viral-encephalopathy-and-retinopathy/
• Sparicotylosis: http://www.medaid-h2020.eu/index.php/2018/06/25/sparicotylosis/
1. Objectives of the discussion
• To discuss the most recent measures implemented in preventing and reducing the risks of aquatic animal disease introduction and spread.
• To increase the awareness of emerging diseases and engaging stakeholders in mitigating these risks.
• To exchange opinion/scientific data to help fish farmers implementing their biosecurity plans and updating them taking into consideration variability or changes due to: 1) emergence of unknown diseases; 2) better understanding on dynamics and epidemiology of disease; and 3) improved diagnostic and detection methods.
• To share the experience of farmers about how to deal with management challenges, from enterprise to international level, dealing with the intensification of aquaculture (farms getting bigger and more concentrated); increased movement of broodstock, post-larvae, fingerlings, and fry for regional and inter-regional trade; introduction of new species for aquaculture or breakdown in general biosecurity responsibilities and responses.
• To identify capacity-building needs to address aquatic biosecurity gaps or lapses in the Mediterranean region.
2. Process proposed to focus the discussion
The health farm experts are encouraged to share their valuable practical knowledge; the current prevention strategy should be profoundly evaluated and analyzed
3. The topics that should be discussed
• Biosecurity rules
• Good aquaculture practices in the prevention and management of infectious diseases.
• Cleaning and disinfection methods.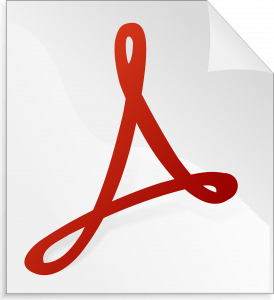 Forum user's guide