i) What is your contribution to the MedAID project?
In MedAID, I am working on Work-package 4 (Health management and diseases and fish welfare). In this work package we aim at providing tools and common strategies for prevention and diagnosis of major diseases, by creating an operative and collaborative platform. Within this work package, I participate as a partner in Task 1. Improve disease management based on risk assessment tools for new and emerging pathogens.  Besides, I am a leader of the Task 2.  Improve communication and harmonization on diagnostic competences, which has as objective to study the most important diseases of sea bass and sea bream and the most accurate, specific and sensitive procedure of diagnostics. The diagnostic procedures have to be standardized by interlaboratory testing and finally described in Manual of harmonized diagnostic techniques for the main pathogens.  Many experts working in different structures like research institutes, universities, diagnostic labs, private consultants, feed or pharmaceutical companies as well as disease specialists on the farms are involved in diagnostic work and we'd like to identify all of them, in cooperation with PerformFISH, and integrate them creating an efficient network.  This network will allow the industry to access laboratories with strengthened diagnostic capacities and get a specialized support in case of emerging diseases. To facilitate the communication among the actors of the network "on line forum" will be established and maintained. Targeted training courses for practitioners will be held by task members for specific topics.
ii) Why is this research needed?
Infectious agents know no borders and it is recognized that they are spreading throughout region facilitated with trade of gametes and/or fish posing a threat with risk of enormous economic losses for the whole sector. A collaborative health management programs between industry and research are main prerequisite of profitable and sustainable aquaculture development in the Mediterranean. These programs should be regionally coordinated and based on the communication encompassing sharing knowledge of fish diseases, improving diagnostics methods and protocols and disease management at regional level.  Building capacities of the testing laboratories by acquiring and implementing the validated methods will enable early detection and recognition of the pathogens with possibility to undertake fast actions aiming to mitigate losses. Knowledge on the distribution, impact and epidemiology of the certain disease is necessary for designing and coordinating harmonized strategies in the different regions of the Mediterranean area.
iii) What are the main expected outcomes/or possible impacts on the sector?
An active health expert network capable to analyze and solve the main health constraints within the sector will be established.
Online discussion forum will gather the health experts and industry with an aim to solve an emerging and other health issues with a high level of confidentiality.
Manual of harmonized diagnostic techniques including field and laboratory work for the main pathogens endangering the sector will be issued and training courses for clinical examination, sampling, sample processing. laboratory procedures and analysis of results will strengthen the diagnostic capacity in the region.
Finally, a collaborative health management programs will improve prevention and control of infectious diseases on the regional level with an increase of the survival rates and profitability of the sector. Preventative programs will decrease the use of chemicals to mitigate the losses and boosting the sustainability and protecting the environment.
iv) What other projects/activities are you working on?
Currently I am working on the FAIMMAC (Fisheries and Aquaculture Integrated Management Model along the Adriatic Coast) project (EASME/EMFF/2015/1.2.1.7/02/SI2.735915)  financed by European Maritime and Fisheries Fund which aims at supporting an Integrated Maritime Policy approach and initiative, promoting job creation and innovation and entrepreneurship in the blue economy of the Adriatic Sea by developing and testing and innovative techniques for European flat oysters (Ostrea edulis) rearing.
Another engagement is in the FAO Aquatic AMR Project (FMM/RAS/298): Strengthening capacities, policies and national action plans on prudent and responsible use of antimicrobials in fisheries, which has the objective of providing technical assistance to selected countries (China, Malaysia, the Philippines and Viet Nam) in strengthening capacities, policies and national actions plans on prudent and responsible use of antimicrobials in the aquaculture sector.  The project is currently summing up with the preparation of the FAO Technical Paper and the book on bacterial pathogen in aquaculture entitled "Responsible management of bacterial diseases in aquaculture". http://www.fao.org/cofi/aq/90408/en/
For last three years, I am serving as a general secretary of the European Association of Fish Pathologists performing administrative duties (keeping records, administration of the members etc.) required for the effective organization of the Association.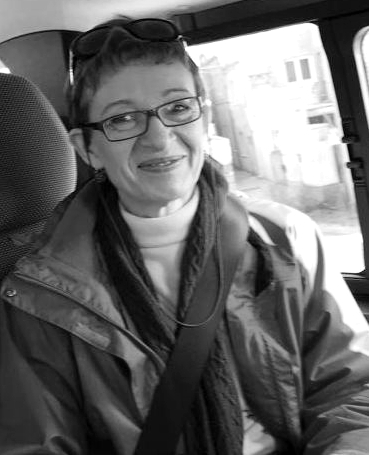 Snježana ZRNČIĆ, Senior Researcher
Croatian Veterinary Institute, Laboratory of fish, molluscs and crustacean diseases, Zagreb, Croatia.
WP 4 – Health management and diseases and fish welfare