Venue: New Orleans, USA
Date: 7-11 March 2019
Web of the event: https://www.was.org/meeting/code/AQ2019
Demand and price dynamics in the seabass and seabream international market
José FERNÁNDEZ POLANCO, Ignacio LLORENTE, José Luis FERNÁNDEZ, Trond BJORNDAL, Lamprakis AVELAS, María COZZOLINO

Abstract:
The market has evolved in a cyclical way since its beginning in 1980's. A period of increases in quantities and relatively stable price equilibrium persisted until late 90's when uncontrolled increases in supply caused the fall of prices in the international market. The market for seabass and seabream is concentrated in the Mediterranean and surrounding countries. Turkey and Greece are the main producers and exporters. Spain and Italy have also relevant volumes of domestic production, but it is not enough for satisfying the internal demand. Other relevant markets in terms of demand are France, Portugal, the UK and Germany. A cointegrating model using prices and quantities on external trade flows is used to explore the dynamics of competition across countries and substitution across products. The model is tested in 6 different countries considering demand and supply in external trade covering the last decade. Demand was found to be elastic, while supply is more inelastic. As consequence price volatility is high in a market in which Greece and Turkey dominate price competition.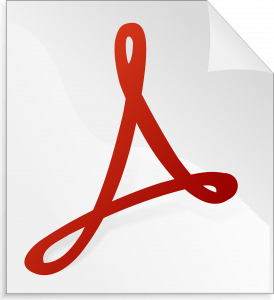 Download the abstract
---
Technical efficiency of sea bass and sea bream production of european aquaculture firms
José Luis FERNÁNDEZ SÁNCHEZ,* José Manuel FERNÁNDEZ POLANCO, Ignacio LLORENTE GARCÍA, Manuel LUNA GARCÍA, Elisa BARAIBAR DIEZ, María Dolores ODRIOZOLA ZAMANILLO, and Ladislao LUNA SOTORRÍO
Abstract:
European sea bass (Dicentrarchus labrax) and gilthead sea bream (Sparus aurata) are both an economically important cultured fish species along the Mediterranean coast. The EU is one of the largest producers of sea bass and sea bream in the world, being Greece the largest producer within the EU followed by Spain. In the last decade, European producers of cultured sea bass and sea bream in the Mediterranean Sea have had to compete strongly among them as well as with Turkish producers to be competitive. One important factor of economic competitiveness is to be productive or technical efficient. Efficiency studies on aquaculture are relatively few compared with other industries and they are focused mainly on no European countries. Further, the identification of the factors that determine aquaculture firms' productivity is also an important issue to propose managerial decisions in the sector.
---
You can see all the session abstracts here:
Economics and Marketing – Part 1      /      Economics and Marketing – Part 2